Description
Now that you're familiar with the fundamental principles of programming and Kontakt scripting you'll be directed to slightly more advanced concepts in this lesson.
Each lesson in the series is standalone, although there is a little bit of overlap. You don't need to have seen any of the others to be able to follow along. As you progress from lesson one to four it is expected that your base level of Kontakt scripting knowledge and ability is higher.
Custom Graphics
There is a lot of information and over six and a half hours of video in this lesson. In the first few videos you'll focus on building attractive user interfaces and you'll learn all the relevant details of graphic design as it applies to customising the look of your Kontakt instruments. This is vital information and even if you're not a designer you'll be equipped with unique knowledge that you can pass on to the artists you work with.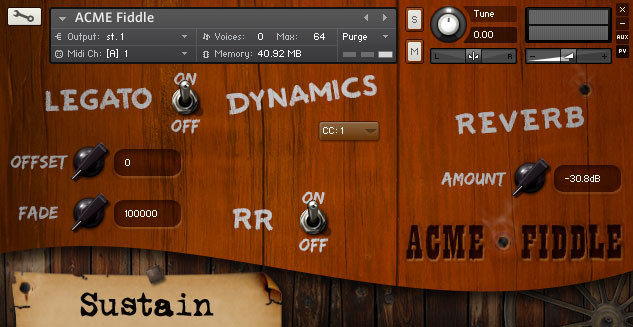 True Legato Kontakt Scripting
You'll rely on your existing knowledge and experience of Kontakt scripting in conjunction with the more advanced techniques taught in this lesson to build a complete sample library.
The project you'll work on is a violin with many features found in commercial instruments such as: true legato, customised graphics, key switching, algorithmic round robin repetitions, dynamic crossfading, and reverb.
There are also many sub-topics you'll explore like the correct way to name and map legato interval samples (a huge time saver), editing modulation tables, different types of crossfades, allowing the user to select which continuous controller affects an instrument parameter, adding help text to controls, pitch shifting, and more!
To achieve these goals you'll take advantage of the many shortcuts and the extended scripting language provided by Nils Liberg's scripting editor, and learn more about its features.
Downloadable Content
The download you'll receive with this lesson includes: ten mp4 tutorial videos, all the graphics required to complete the project, templates for creating your own GUI graphics, script files for the GUI exercises in the lesson, Kontakt font reference, and 300+ samples, including true legato interval samples created specially for this lesson.