Description
Indie Guitar Player is a modern finger-style electric guitar sample library with a selection of articulations recorded at five velocity levels. The instrument provides a clean, unique, and organic sound applicable across many genres including indie, film, rock, and pop.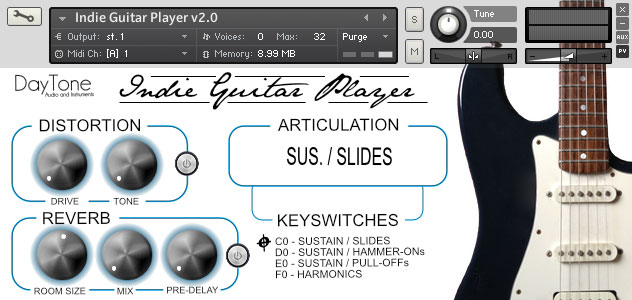 Add Some Edge
This is a perfect library if you're just starting out on your digital music journey and want to add some edge to your compositions. The easy to use interface and flexible articulation selection controls also make it ideal for more experienced sample library lovers who want to expand their sonic palette with crisp new sounds.
Effects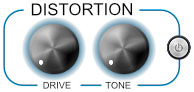 The instrument was recorded clean using a direct input and is excellent for blending into your templates alongside your existing libraries.
The raw sound gives you the flexibility to run the instrument through some of your favourite guitar effects plugins, or if you want some quick and easy distortion you can dial it in straight on the interface.
Indie Guitar Player also features a built in convolution reverb with easily accessible controls to adjust the room size, gain, and pre-delay.
All of the parameters can of course be automated using Kontakt's built in MIDI CC automation options and if you're not using one of the effects you can bypass it with a single click.
Articulations
Indie Guitar Player features a selection of articulations including recorded slides, hammer-ons, pull-offs, and harmonics (with two round robins). All of these can be quickly triggered using key switches or note velocity.
User Guide
Please click here to access the user guide and find out more about this great little library.