Description
This is the greatest Kontakt instrument we've ever created (possibly that anyone has ever created). Over 1000000 high quality 32bit/96kHz samples, recorded with the London Philharmonic orchestra and choir in the mountains of Tibet. The user interface features a single knob that turns the instrument from awesome to epic!!!!!!!!!!!! All crammed into a 35mb download.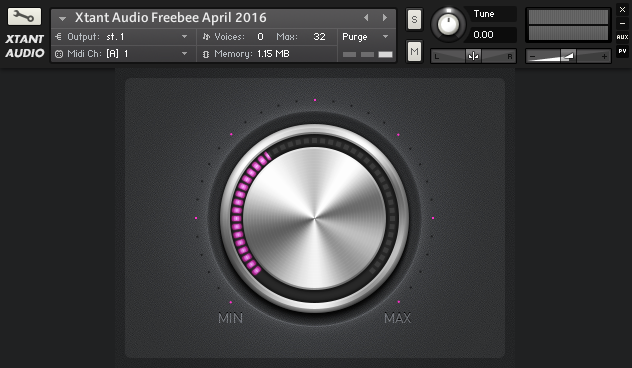 Don't be fooled by the incredibly detailed and overwhelmingly complex interface. Full instructions aren't provided and if you're not stupid you will be able to easily find your way around this extraordinary instrument.
Not only does the big knob in the centre of the instrument have the ability to transform the library into something never before seen in a sample library, it will also provide hours (if not minutes) of entertainment for you and your entire family.
Don't be a fool and miss this fantastic opportunity to get the ultimate HD Kontakt experience! This library is so good that even if you're using the free Kontakt Player you will still get a great time out of it. Play along, you won't regret it 😉
This gag is available until the end of April and any coupons you win from it will expire at the end of May.